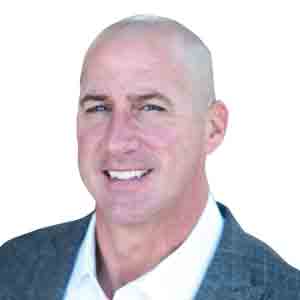 Andrew McCrossen
Andrew is a mortgage veteran going into his 20th year in the mortgage lending industry. His mortgage career began in 1997 with Bank of Arizona as a retail loan officer. Since then, Andrew has been in both retail and wholesale mortgage sales and management.
In January 2000, Andrew co-founded Lifestyle Lending Group, LLC which grew into a successful mortgage bank servicing the Phoenix metropolitan area. The company became the designated lender for some of the Valley's largest, most respected builders. Lifestyle Lending Group was rated a "top ten mortgage banker" three years running in Ranking Arizona: The Best of Arizona Business, which is the state's largest poll published by Arizona Business Magazine.
In 2005, Lifestyle Lending Group was purchased by First Horizon Home Loans, the mortgage division of Tennessee National Bank. Andrew moved into a Branch Manager position with First Horizon Home Loans where his branch ranked #1 in the Phoenix marketplace for volume and profitability from 2005-2009.
In 2014, Tri Point Connect, a joint venture between I Mortgage and Maracay Homes hired Andrew as a Branch Manager to oversee the mortgage operations for Maracay Homes' clientele. In 2015 this group closed over 500 mortgage transactions under Andrew's management.
Today, Andrew calls V.I.P. Mortgage his work home. He continues to work with some of the Valley's top real estate professionals and builders and continues to grow his network of referral partners and satisfied clients through his professionalism, industry knowledge and experience.